Skyblock Update - 1/7/23
Welcome to our weekly update here on Skyblock Origins! This week we decided to do a ton of QoL Features, Cosmetic Additions, and added a new gameplay area to the map.
Plus, we wanted to make ranks better, so we did!
---
Rank Sale
Ranks have been given some new perks to help make them more useful. We also will be putting a 20% discount on all ranks and upgrades till Monday at 5:00PM EST.
NEW Daily Streaks will now give much better rewards depending on your rank.
NEW Spawner Shop has a discount on all items depending on your rank.
NEW XP Shop has a discount on all items depending on your rank.
NEW Glitch Rank now has its own custom Glitch Neon Skin Set.
Fishing
In addition to the recent splurge in fishing, we've decided to add a brand new Fishing Pet! This new pet will allow you to have infinite fish storage and the ability to sell all of the fish inside it.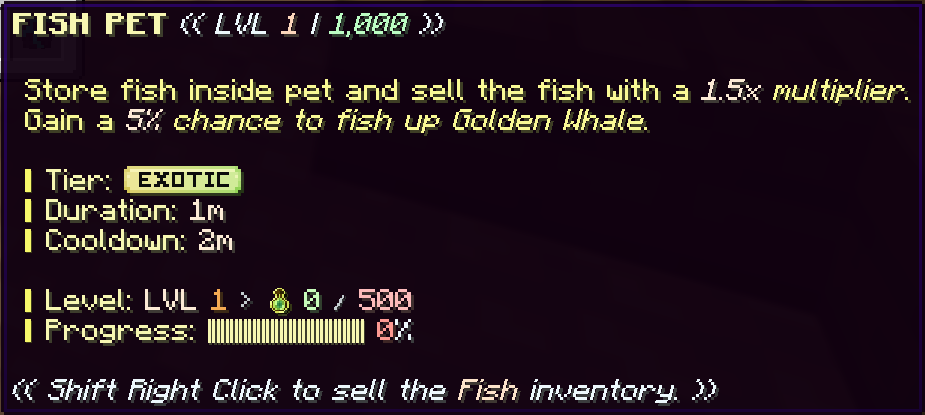 Skins
Introducing a new cosmetic system on PvPWars. You'll now be able to skin your weapons, tools, and armor. Collect different skin sets and show them off to other players.
We'll be releasing custom armor sets throughout the season through limited editions, rewards, and more!
NEW Thunderbolt Skin Pack:
Cosmetics
In other news, Richard the Tailor has designed special showing rooms allowing you to view all cosmetics bundles within the goobits shop. You can also try them on inside of the Cosmetics Wardrobe.
With the Fishing Pet we will also be launching a brand new balloon. You'll be able to purchase the Fishing Pet, The Balloon & the new Golden Whale Crown Tag as a Limtied-Time bundle.
Golem Invasion
The mountain behind the Enchanter has been invaded by mythical creatures that roam the caves. You can head into the cave and fight against these creatures to earn valuable drops that will give you and your island some value.
Ores within the cavern can be mined and used to craft island value blocks. These blocks can be obtained either by crafting or killing the boss.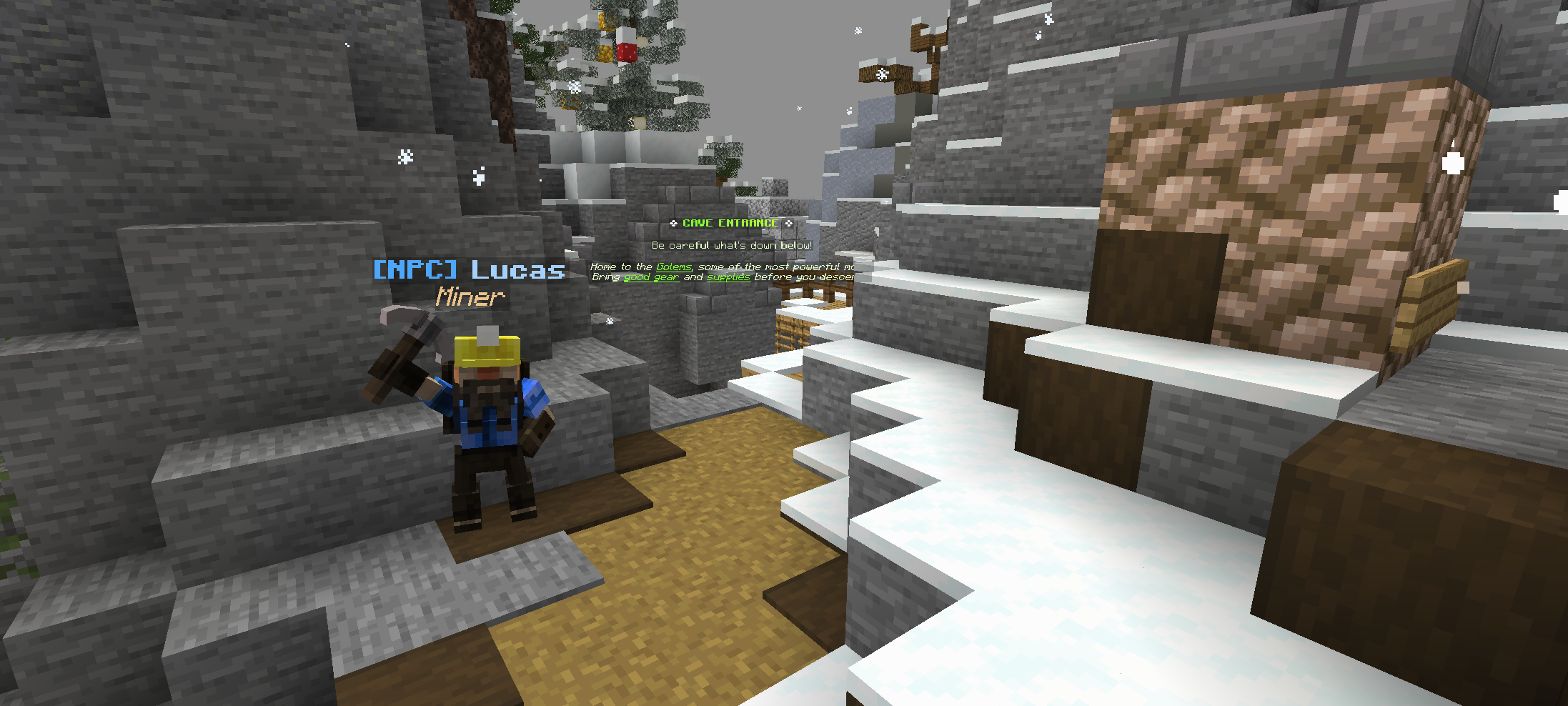 Be careful when traversing through the caverns or you may run into little creatures who are very protective of their shiny ores.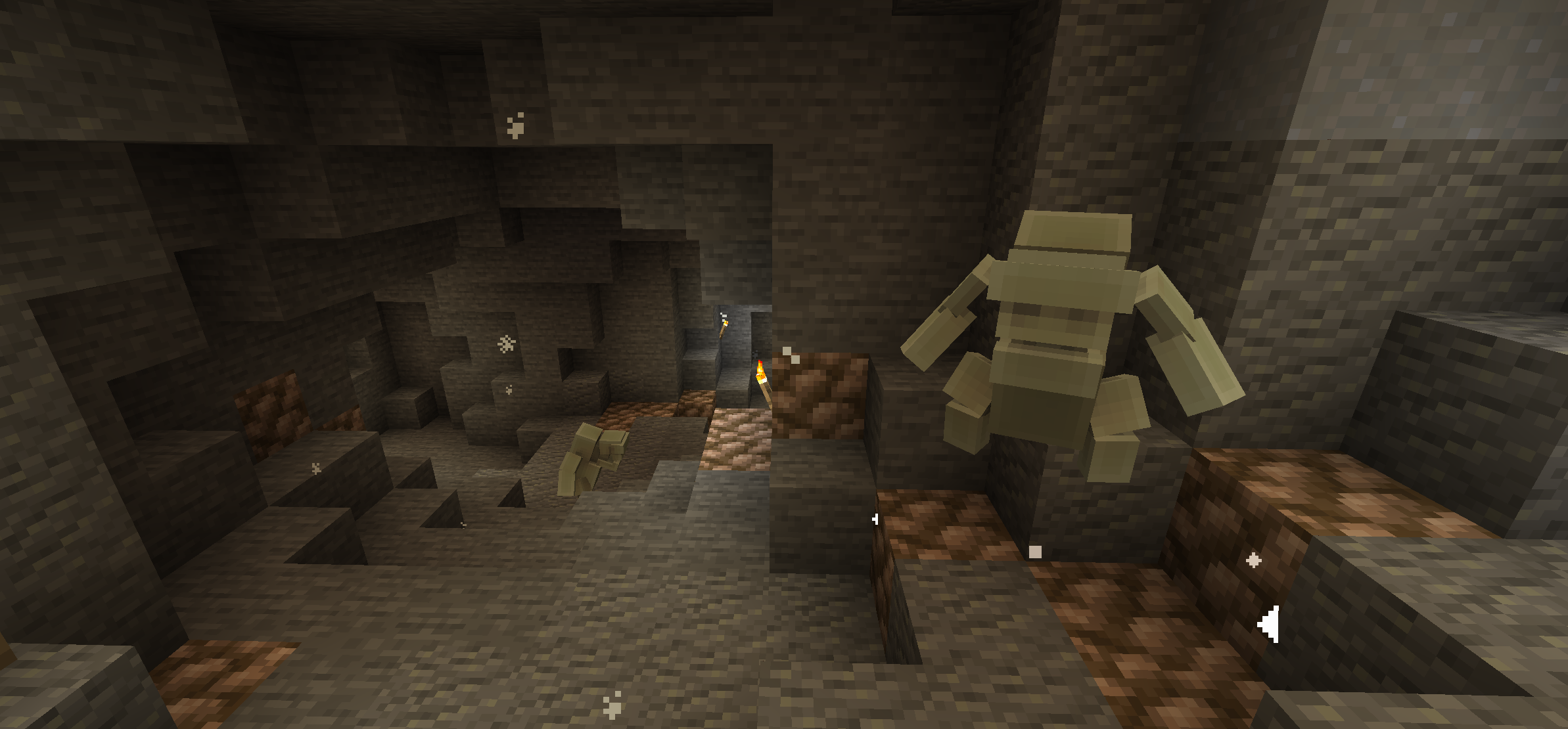 Fight against the big bad boss who's been controlling the corruption of the mountain. Earn rewards for participating in the fight to destroy him.
You can also discover many brand new high-value fish in this cave, be warned you will be fighting off creatures as you fish!
Join & Kill Messages
We have finally released Join Messages and Kill Messages for everyone to unlock. There are 28 different Join & Kill Messages for you to unlock. They will be added to the Magma Crate Key along with some new cosmetics!
Article Posted By